Give
Giving Help
If you've never given to Southside or this is your first time using our oniline giving platform, you're in the right place! Click here, and then follow the instructions below to get started!
Step 1: Click the Quick Give option.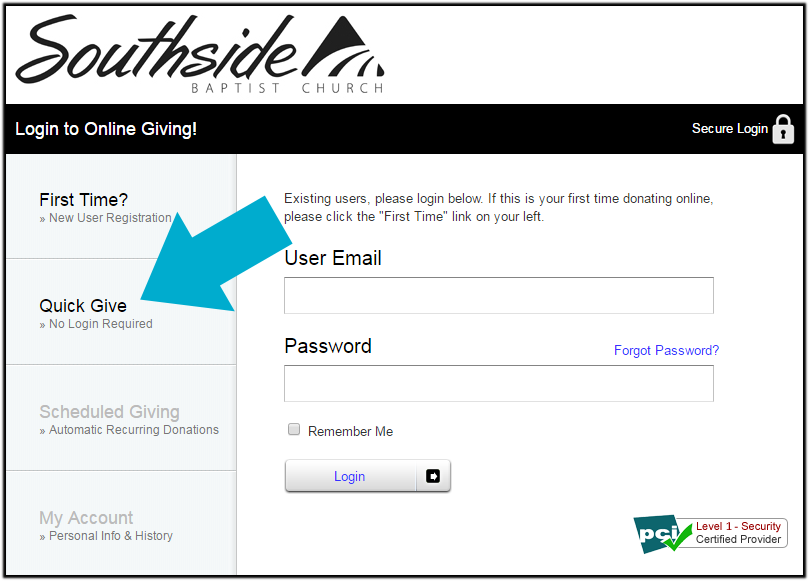 Step 2: Click the drop down menu.
Select whatever event, fund, missions trip, etc. you'd like to give to.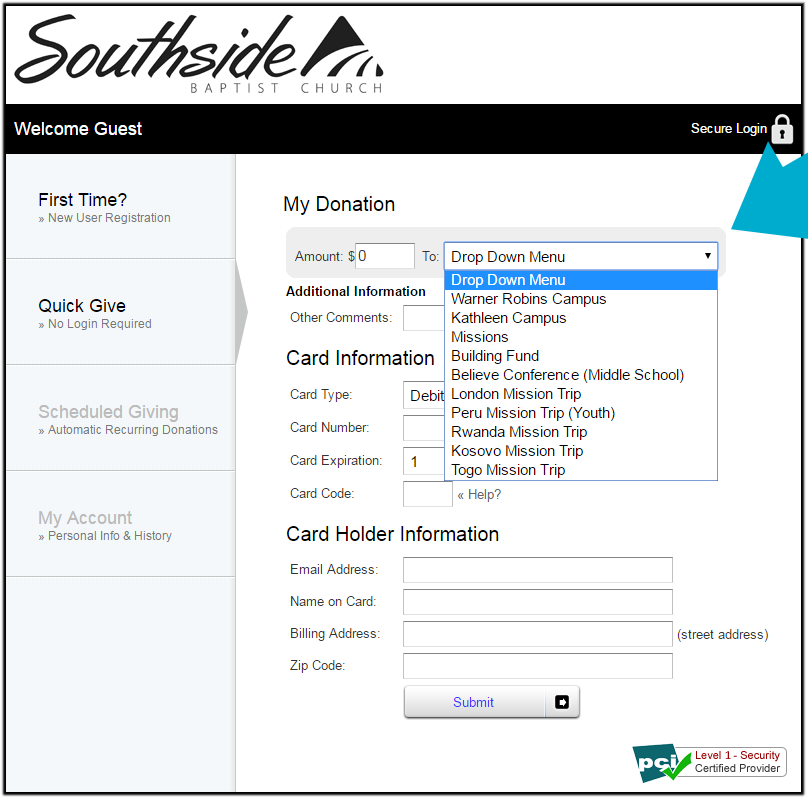 Step 3: Giving to a particular person.
If you'd like to donate to a particular individuals mission fund, or pay for your students' summer camp, etc.
select the proper event in the previous step and enter their name in the "Other Comments" section.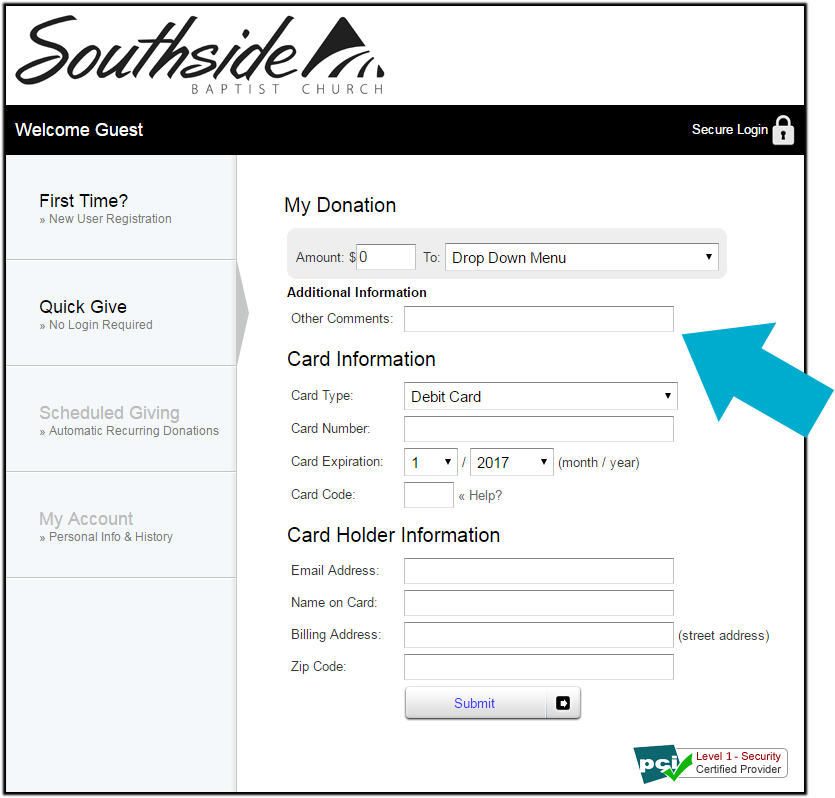 Step 4: Fill out the rest of the form.
Simply fill out the rest of the form as you would with any other online purchase,
and click the "Submit" button when you're finished.