MOMBASA, KENYA
Crossroads Fellowship
Jim & Susie Horne
Southside will continue to partner with long-term missionaries Jim & Susie Horne in Mombasa, Kenya. Through this partnership we will help fund The Rescue Center. This center is able to rescue abandoned children and provide food, water, and education for these children. The center ministers to the mind, body, and spirit of these children.
The Horne's will also partner with us to fund the Crossroads Bible Institute . The Institute provides the men and women of Mombasa the opportunity to receive a quality education. This education equips them to further serve in the surrounding community as church planters and community leaders.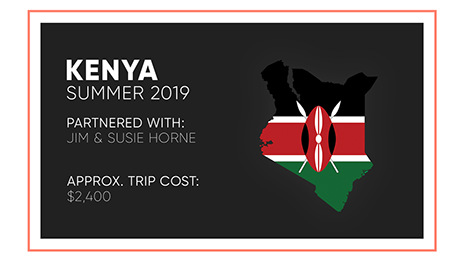 TOGO, AFRICA
Togo Palms
J.J. & Melissa Alderman
Southside will partner with J.J. & Melissa Alderman to provide permanent facilities to host camps and a bible institute for the local people through their ministry, Togo Palms. When Togolese believers express desire to be trained for ministry, they enroll in Togo Palms Institute. The program includes 26 courses that require 40 hours of classroom time each, and takes three years to complete.
All of this is currently being done off site. We want to partner with the Alderman's to help them reach their goal of building permanent facilities for Togo Palms which includes a cabin to house 24 people, a bath house and a kitchen facility.

BOSTON, MASSACHUSETTS
Charlestown
JD & Natalie Mangrum
Southside is partnering with JD & Natalie Mangrum to help them plant a church in the Charlestown neighborhood of Boston, Massachusetts. Charlestown is Boston's oldest neighborhood and home to the U.S.S. Constitution, Bunker Hill, and more. But, for all of its history, influence, and beauty, Boston is also a very broken and dark place.
Founded by Puritan colonists in 1630, Boston has since become a highly post-Christianenvironment and ranks among the least-churched cities in America. Greater Boston, its 4.5 million residents, and the surrounding area are easily some of the most unreached and unchurched in America.
MUMBAI, INDIA
You Can Free.Us
Sujo John
YouCanFree.Us is an international human rights organization that is fighting human trafficking around the world through advocacy, rescue and rehabilitation. They rescue women and children out of slavery and commercial sexual exploitation, provide psychosocial care and holistic healing, and help them to re-enter society.
At this time, their operation in Mumbai, India, is in need of land to house the twenty or so girls that are currently in their ministry. We are going to be partnering with them to help them buy the land required to create a permanent place to minister to these young women and children.